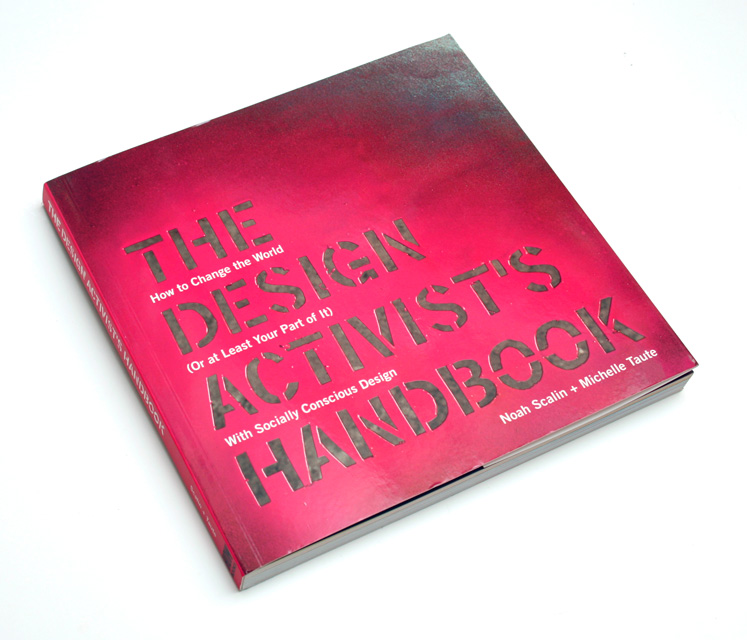 When I began my career I thought I had to choose between doing creative or doing work that makes meaningful impact in the world. I refused to choose, and today, look how the world has changed—they're even writing books about socially conscious design. I'm so proud to be featured in this fantastic book, alongside design luminaries and trailblazers who like me, see design as a tool for addressing complex issues, and design that can and should be environmentally responsible.
"Portland, Oregon, LeAnn Locher, president of LeAnn Locher & Associates, runs a thriving business doing design and strategy work for nonprofits, public agencies and socially and/or environmentally responsible businesses. How does she make it all work? 'I do what I say I'm going to do when I say I'm going to do it for the amount of money I say I'm going to do it for,' she says. And 'I treat them (my clients) really, really well.'"  —The Design Activist's Handbook
Two of our projects are highlighted, including the booklet for The National Crittenton Foundation.
Also featured is our work on Racial Equity for Funders for LGBT Issues.
More about the book:
In The Design Activist's Handbook You'll Learn:
How to find/make a graphic design career that aligns with your beliefs and value
Advice and instructions for creating work and using that work to inspire change
How to make your current design job a place to implement socially conscious design
The Design Activist's Handbook will take you through a process for defining your own professional ethics as a designer and using those guidelines to make the right choices for you. You'll also find stories and ideas from dozens of design activists that show you what a socially conscious design career actually looks like. Those folks told us not only what they do, but how they make it all work, from paying the bills during tough times to getting buy-in from traditional clients.
Visit Amazon to read more or to order your own copy of The Design Activist's Handbook.