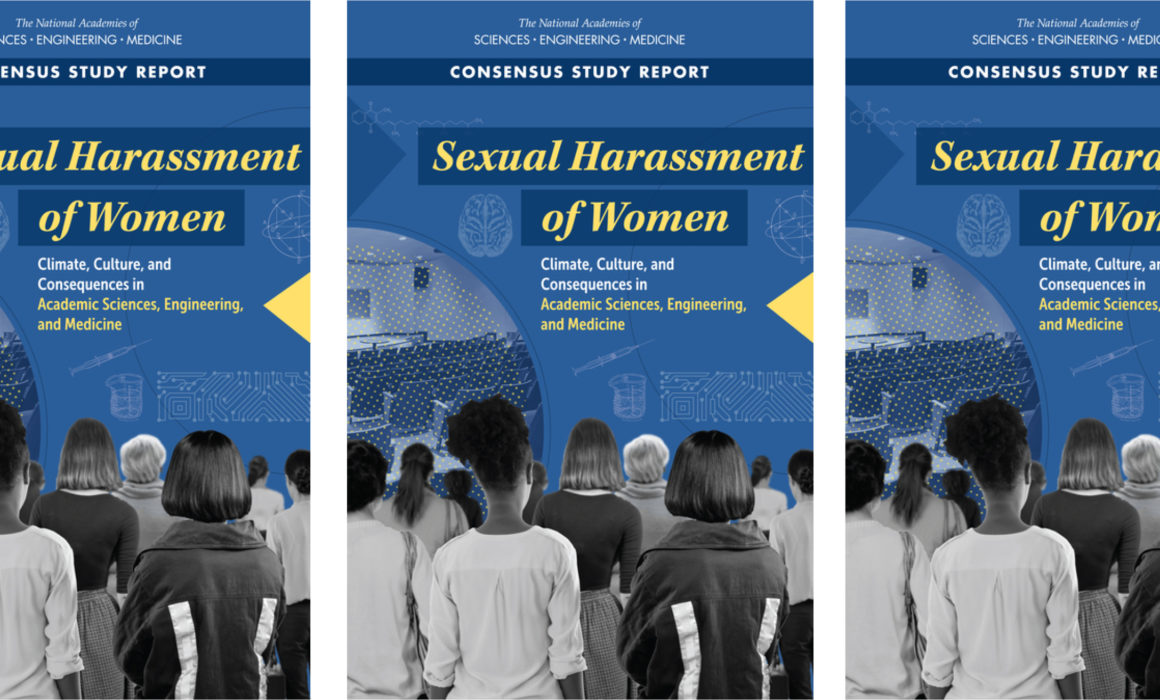 LeAnn Locher & Associates provided graphic design for the recent landmark report "Sexual Harassment of Women: Climate, Culture, and Consequences in Academic Sciences, Engineering, and Medicine." Issued by The National Academies of Science, the 300 page report is the product of two years of research into the widespread prevalence of sexual harassment in university and college settings.
A blue-ribbon study committee found that despite decades of reform and increasing representation of women, sexual harassment is prevalent and damaging to people, institutions and science.
The report, which examines sexual harassment of women in academic sciences, engineering, and medicine, concludes that the cumulative result of sexual harassment is significant damage to research integrity and a costly loss of talent in these academic fields. The report urges institutions to consider sexual harassment equally important as research misconduct in terms of its effect on the integrity of research.
Our design work for this project, including the report cover and internal infographic, was published in The Washington Post and many leading scientific publications including the American Society for Biochemistry and Molecular Biology. The study was recently featured in The New York Times Magazine's cover story, "I Want What My Male Colleague Has, and That Will Cost a Few Million Dollars."
The National Academies is the most prominent and prestigious scientific organization in the United States, created by an act of Congress to provide expert scientific advice to the federal government. The report was published by the National Academies Press.