Developing and launching a brand can be intense: a lot of hours, deep research, often testing. But let's say we cut the timeframe down to 3 weeks and throw in a global pandemic? Now that's intense. But I couldn't say no to this project: such great fun, and, I know the topic: I trained as a classical pianist from age 4-18. Combine that with a creative and engaged client, and we were about to create some magic.
Virtuosity.online was launched during "the great pause" of 2020. As we all stayed at home, music students were foregoing classes with their teachers, recitals, and performances. Professional violinist Kevin A. Lefohn had already been using online conferencing software to connect to his students prior to the pandemic, but now any barriers that may have existed in the industry fell away and he was perfectly poised to step into a great need.
Designed not to replace lessons with instructors, Virtuosity.online classes are for students of all levels who want to up their game, explore their creativity, learn new ways of learning, and connect with other students and teachers from around the world. Designing this brand meant instilling a fresh modernity within a classic arena, centering the joy of students and their instruments, with a very strong, professional foundation reflected in the tenor of the instructors.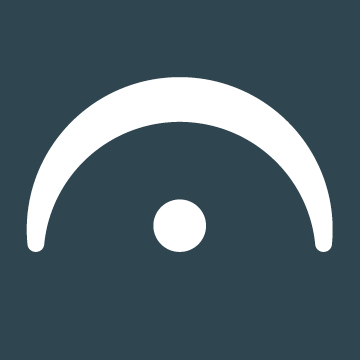 The Virtuosity.online logo is the fermata, the musical symbol for pause. It brings wonderful meaning for the launch story (e.g. the great pause during the COVID pandemic) and over a longer time, connects to a theme of pause in classical training practice to grow curiosity and to think differently.

During this short time (3 weeks!) we developed the brand platform and all lead messaging, creative thematic, logo, website, and social media campaign. Let's just say that during a global pandemic, I was not just baking bread and watching Netflix.
LeAnn Locher & Associates came highly recommended from respected executive leader and non-profit consultant colleagues. As a start up responding to the great pause of world in 2020, I initially approached LeAnn Locher needing a logo and web designer. What transpired as we began our strategic partnership together was an incredibly deep and thoughtful process from which a comprehensive brand platform, communication and social media strategy, artwork, a logo, and a gorgeous website were brought to life. Working with someone who really 'gets me and gets it' has been exactly what my vision needed. Without doubt, the creative and highly efficient work of LeAnn Locher & Associates has been THE best investment for the future of my business.
— Kevin A. Lefohn, Founder of Virtuosity.online